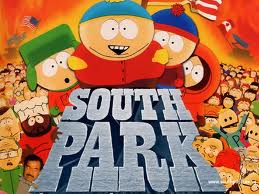 We are reviewing all the renewed shows on 2011 and all the cancelled shows on 2011,and this one comes after many were raising questions about the future of this show. A show that has a long past I might add, since it started when I was just a kid, and now, as I am entering my thirties, it is still on, and will continue for some time, at least, until I´m thirty four.
What am I talking about? Comedy Central renewed South Park, the classic animated series for three more seasons beynd the ones already slated, up until 2016.
"The collective genius of Matt and Trey knows no bounds," was the big phrase that accompanied the anouncement from Comedy Central´s president Nichele Ganeless about renewing South Park for three more seasons.
This deal to renew South Park will bring the show to a total of 20 seasons and counting, a feat not many shows can state they achieved.
So, after Comedy Central´s renewal for South Park, there will be much more coming from those funny guys Cartman, Stan, Kyle and Kenny.
What do you think? Are you happy Comedy Central renewed South Park for three more seasons? Let me know in the comments section.
Also, remember to follow me on Twitter for more cancelled and renewed as South Park shows scoop.
Comments
comments