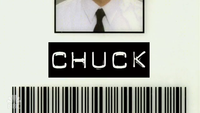 We are reviewing all the cancelled shows and renewed shows of the season.
Although NBC hasn´t already renewed Chuck for a Third season. Now, reports say that NBC is going to renew Chuck for a new season. So, everything´s good!
So, everything´s good for Chuck! And After the appearance of the Save Chuck Campaign, there´s no doubt about a renewal.
Chuck is an action-comedy television program from the United States created by Josh Schwartz and Chris Fedak. The series is about an "average computer-whiz-next-door" who receives an encoded e-mail from an old college friend now working in the CIA; the message embeds the only remaining copy of the world's greatest spy secrets into Chuck's brain.
Produced by College Hill Pictures, Wonderland Sound and Vision and Warner Bros. Television, the series premiered on September 24, 2007, on NBC, airing on Monday nights at 8PM/7c leading into Heroes. On November 26, NBC announced that Chuck received a full season pickup. On February 13, 2008, NBC announced that Chuck had been picked up for a second season in 2008/2009. The second season started on September 29, 2008, with a full 22-episode season order. NBC released the first episode of season two a week before its air date via multiple online distribution methods, and cable on demand. The status of a third season has not yet been officially announced.
What is Chuck About? – Plot
Chuck Bartowski (Zachary Levi) is a socially awkward twenty-something in Burbank, CA who works as a computer expert at the Nerd Herd at his local Buy More (a parody of Best Buy's Geek Squad),[8] a large retail consumer-electronics chain, with his best friend, Morgan Grimes (Joshua Gomez). Chuck's sister Ellie (Sarah Lancaster) is a doctor who is constantly looking out for his best interests and wants to help him find a girlfriend. Also joining the cast is Ellie's fiance, Devon "Captain Awesome" Woodcomb (Ryan McPartlin), also a doctor looking out for Chuck's social life. On the night of his birthday party, Chuck receives an e-mail from Bryce Larkin (Matthew Bomer), his former Stanford University roommate, who is now a "rogue" CIA agent. When he opens it, the entire database of all the US government's secret information — a neural supercomputer called The Intersect — is subliminally embedded into his brain. Both the National Security Agency and the Central Intelligence Agency want the intelligence returned to them and dispatch agents of their own — Major John Casey (Adam Baldwin) and Sarah Walker (Yvonne Strahovski) — to retrieve the data.
Since the disk with the government information was stolen by Bryce and destroyed in his attempted escape, and since Chuck experiences "flashes" of information from the database activated by certain triggers around him (such as faces, guns, watches, and other objects), he must use the knowledge he now possesses to help the government thwart assassins and international terrorists — upending his previously uneventful life. In order to preserve their safety, Chuck must keep his new-found occupation a secret from his family and friends, forcing Casey and Walker to establish an uneasy alliance and secret identities; Walker poses as Chuck's girlfriend and takes a cover job at the local restaurant next to the Buy More (formerly Wienerlicious, currently Orange Orange) while Casey gets a job at the Buy More, with the shared goal of protecting Chuck at all costs.
In the meantime, the government is in the process of rebuilding the Intersect computer. As it nears completion, Casey is ordered to kill Chuck as soon as the new Intersect is ready. However, in the premiere of season 2, it is destroyed using a computer virus, keeping Chuck alive. As the series progresses, it is revealed that Bryce is still alive and that a rival agency called "Fulcrum" is in search of the Intersect, which they believed to still be in the possession of Bryce, not Chuck. It is also discovered that Fulcrum are the ones who destroyed the new Intersect. In the episode "Chuck vs. Santa Claus" (season 2, episode 11, aired December 15, 2008), a Fulcrum agent known as Mauser discovers that it is Chuck, in fact, who is the Intersect. This discovery, however, does not last long, as Sarah kills Agent Mauser before he is able to notify anyone else in Fulcrum. (This sparks a subplot in the following episode involving Chuck coming to terms with the shooting.)
In the episode "Chuck vs. The Suburbs" (February 16, 2009), the collection of all secrets from Fulcrum's own Intersect testbed project was implanted into Chuck's head. Eventually, all of the intersect information is removed by Chuck's father and the Intersect's inventor, Steven Bartowski (aka "Orion"); however, in the second season finale "Chuck vs. The Ring" (April 27, 2009), Chuck voluntarily uploads the newest version of the Intersect into himself which allows him to flash on combat skills a la The Matrix, rather than just the raw information of the earlier Intersects.
Are you happy that Chuck gets renewed for a third season by NBC? I know I am…
Comments
comments