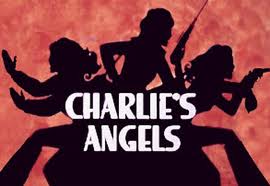 There´s another Casting Call on my e-mail. A great opportunity here. A casting call for the Pilot for ABC Charlie´s Angels produced by Drew Barrymore.
Hope it´s useful
The much expected new version of Charlie´s Angels on ABC is in pilot stage, being produced by Drew Barrymore, and the show is in the hunt for some roles.
ABC Pilot for Charlie´s Angels set an open audition casting call for a major role and extras.
What is Charlie´s Angels Casting Call Open Audition for Extras looking for?
Well, they are auditioning for the role of Bosley Charlie´s Angels handler:
He is one tough nut to crack. His technical prowess is always helpful as a detective. His awesome body and cute face defiantly don't hurt either. He provides necessary stability to the Angels' chaotic life and sometimes faces the wrath of a few of their good-natured jokes.
Searchable talent specs:
Gender: Male
Age: from 25 to 40
The casting call and open audition for ABC Pilot Charlie´s Angels is also looking for extras:
Searchable talent specs:
Gender: Male Female
Age: from 18 to 60
More Info on the Casting Call: ABC Charlie´s Angles open audition for Pilot here

Are you going to take the opportunity on this Charlie´s Angels Casting Call and open audition?
Let me know your thoughts in the comments section. Also, remember to
follow me on Twitter
for more
casting call and open auditions info, such as this one about Charlie´s Angels
.
Update: The role for Bosley has been casted, but ABC Charlie´s Angels is still auditioning and casting for Background actors and actresses.
Audition Casting for Charlie´s Angels Date and venue
Saturday, February 26th, 2011
9:30am to 2:30pm
Doubletree Hotel Grand Hotel Biscayne Bay
Key West / Key Biscayne Room
1717 N. Bayshore Drive
Miami FL, 33132
This casting call for Charlie´s Angels is for ALL talent ages 18 and over. Please bring two forms of legal ID with you. (Passport or D.L and Soc. Sec Card)
They are looking for all types, looks, ages(over 18), and ethnicities.
Dress hot and upscale sexy gals cool guys and interesting wealthy characters.
Comments
comments