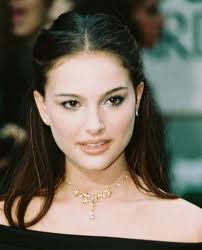 We are reviewing the Complete List of Golden Globe Awards winners of 2011.
Jeff Bridges is on the stage, and that alone is good TV. I don´t care what he does. Well, he is there to present the best actress in a motion picture drama.
The Nominees are:
BEST PERFORMANCE BY AN ACTRESS IN A MOTION PICTURE – DRAMA – 2011 Golden Globe Nominees
HALLE BERRY    FRANKIE AND ALICE
NICOLE KIDMAN    RABBIT HOLE
JENNIFER LAWRENCE    WINTER'S BONE
NATALIE PORTMAN    BLACK SWAN
MICHELLE WILLIAMS    BLUE VALENTINE
And the Golden Globe goes to Natalie Portman!
Are you happy that Natalie Portman wins the Golden Globe Awards for Best Actress in a Motion Picture Drama for Black Swan?
Follow me on Twitter for more Golden Globe information.
Comments
comments