We are reviewing the Complete List of Academy Awards Oscar winners of 2010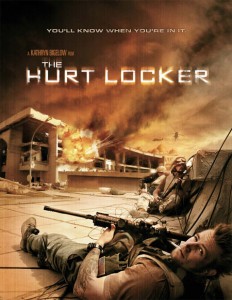 A weird looking (that outfit is a no-no) Barbra Streisand´s on stage presenting the Oscar to Best Director
Where the nominees are:
Oscar 2010 Achievement in directing
*
"Avatar" (20th Century Fox)    James Cameron
*
"The Hurt Locker" (Summit Entertainment)    Kathryn Bigelow
*
"Inglourious Basterds" (The Weinstein Company)    Quentin Tarantino
*
"Precious: Based on the Novel 'Push' by Sapphire" (Lionsgate)    Lee Daniels
*
"Up in the Air" (Paramount in association with Cold Spring Pictures and DW Studios)    Jason Reitman
And the Oscar goes to: Kathryn Bigelow for The Hurt Locker
Are you happy that Kathryn Bigelow for The Hurt Locker won the Oscar for Best Director?
Also, First Woman ever to win this award. Congratulations Kathryn!
Comments
comments