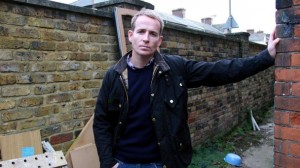 There´s a new barrage of shows getting a callback, and in this case, once again from across the pond, as BBC One renews Cowboy Trap for season five, a first with new host: Jonnie Irwin.
Produced by Mentorn Scotland, the new presenter of Cowboy Trap's fifth series is Jonnie Irwin. Former surveyor, Jonnie, is also a presenter on BBC One's successful long running series Escape To The Country.
Jonnie said: "I've been genuinely amazed by the state that some people's houses and lives have been left in. It feels pretty good to be part of something that helps turn some of these catastrophes around and put people back on track."
Cowboy Trap started in September 2009 and has broadcast more than 80 episodes in that time. The programme aims to guide viewers so they make the right decisions when having structural and cosmetic work done in their homes. Travelling throughout the UK the Cowboy Trap team help homeowners whose properties have been ruined by 'cowboy' workmen and unscrupulous builders. They assess the damage caused by the work, and attempt to rectify the problems with the help of trained and reliable tradesmen.
What do you think about this? Are you happy Cowboy Trap got renewed? Follow me on Twitter for more scoop on shows getting renewed like Cowboy Trap, or check the complete and updatable lists of renewed shows of 2013 and cancelled shows of 2013.
Comments
comments