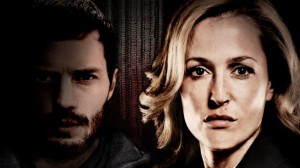 Gillian Anderson came back to TV this year with The Fall, and now, the success if its first run is granting a comeback as BBC Two renews The Fall for a second season.
The Fall has been recommissioned for a second series. Currently airing on Monday nights, The Fall became BBC Two's biggest drama series to launch in eight years with an average audience of 3.5 million and 15.4% share.
Allan Cubitt's (The Runaway, Prime Suspect) hugely popular psychological thriller The Fall stars Gillian Anderson as Detective Superintendent Stella Gibson who is brought to Belfast to help catch serial killer Paul Spector, played with chilling precision by Jamie Dornan.
Ben Stephenson, Controller, BBC Drama, says: "The Fall has proved both a critical and ratings hit for BBC Two and another reminder of the resurgence of drama on the channel. With more of Allan Cubitt's intricate and thrilling plot revelations yet to unfold through the captivating performances of Gillian and Jamie, a second series is a must. Obviously we can't give too much away as the first series builds to a gripping cliff-hanger but what we can say is it will be surprising and intense as the first."
Writer and creator, Allan Cubitt, says: "The BBC has been an incredibly supportive partner in this project and working with BBC Northern Ireland and the Artists Studio has been the best experience of my career to date. I always envisioned The Fall as a returning series and wish to congratulate both Gillian Anderson and Jamie Dornan who have played their parts to perfection."
What do you think? Are you happy The Fall got renewed? Follow me on Twitter for more scoop on shows getting renewed like The Fall, or check the complete and updatable lists of renewed shows of 2013 and cancelled shows of 2013.
Comments
comments