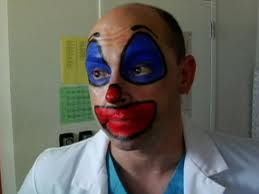 We make a lot of articles for our review of the cancelled shows on 2011 and the renewed shows on 2011.And there´s another one coming here, since Adult Swim has just renewed Children's Hospital for season four.
Fourth season renewal order for Children's Hospital consists of fourteen episodes slated to air next year.
Third season is being a success in its midnight time-slot on Thursday, when its ratings for all the networks key demos are bringing smiles to all the executives. Even more smiles than the show brings, and that´s saying something!
This is one of the web-series that went from the online universe to television and had success, success that shows like Web Therapy with Lisa Kudrow is trying to replicate.
What is Children's Hospital About? Plot Synopsis
Children's Hospital is a twisted take on network medical dramas and explores the emotional struggles and sexual politics of a group of doctors. The series co-stars Malin Akerman, Lake Bell, Erinn Hayes, Rob Huebel, Ken Marino, Megan Mullally and Henry Winkler.
What do you think? Are you happy Adult Swim renewed Children's Hospital for season four? Let me know in the comments section.
Also, remember to follow me on Twitter for more Canceled and renewed shows scoop as this renewal for Children's Hospital.
Comments
comments