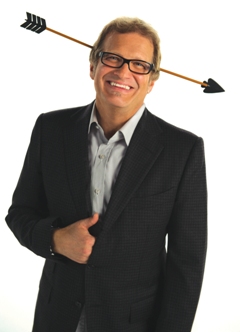 Ok, this one hurts a lot and was something I did not post on time, so it shoud go as the completion of the renewed shows on 2011 and all the cancelled shows on 2011lists.
Oh it hurts so bad to see this show go, since it was funny as can be. GSN cancelled Drew Carey´s Improv-a-Ganza after only one awesome forty episode season.
In the press release from GSN announcing Drew Carey´s Improv-a-ganza cancellation, it reads: GSN is proud to have been a part of "Drew Carey's Improv-A-Ganza," which features the world's best improv performers and was a lot of fun to make.  We wish Drew, the producers, and the rest of the terrific cast the very best, and look forward to exploring new programming in the future. We'd also like to thank all the fans who've supported the show, and to let you know that you can continue to watch "Drew Carey's Improv-A-Ganza" online.
So, as bummed as I am for Drew CArey´s Improv-a-Ganza cancellation, there´s still hope to see those great improv comediennes at a new house sometime in the future.
What do you think? Are you sad GSN cancelled Drew Carey´s Improv-A-Ganza? Let me know in the comments section.
Also, remember to follow me on Twitter for more renewed and cancelled as Drew Carey´s Improv-A-Ganza shows scoop.
Comments
comments