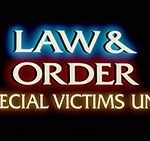 We are reviewing all the cancelled shows and renewed shows of the season.
NBC is on advanced negotiations to renew Law & Order SVU for a new season. So, everything´s good for Law & Order SVU!
The only thing missing right now is to seal it with ink in Mariska Hargitay and Chris Meloni contracts.
Law & Order: Special Victims Unit (also known as Law & Order: SVU or simply SVU) is an American police procedural TV series about the Special Victims Unit in a fictional version of the 16th Precinct of the New York City Police Department. The show debuted on September 20, 1999 as a spin-off of the crime drama Law & Order and follows the same opening style of its parent. SVU is currently the highest-rated series of the Law & Order franchise, and is one of NBC's top rated shows. The franchise also includes two other series dramas: the original Law & Order, and Law & Order: Criminal Intent.
What is Law & Order SVU About? – Plot
Like its predecessor, many Law & Order: Special Victims Unit episodes are clear references to high-profile real-life cases (or famous fictional works), and are based on thinly veiled dramatizations of these actual events, though the particulars and outcome may end up to be quite different. As many episodes of all three Law and Order shows, the plots are "ripped from the headlines" not only taking on high-profile cases, but instituting many mainstream cultural references as fictitious entities, such as a faux Facebook or MySpace account.
The show is more character-driven than most police procedurals (such as the rest of the Law & Order franchise), with a less-than-complete focus on the main case, similar. For example, detectives Elliot Stabler (Meloni) and Olivia Benson (Hargitay) each signed up to work for the Special Victims Unit for different reasons: Stabler felt a moral responsibility to protect all people from the criminals that they had to deal with, especially because he had four children of his own, and later dealing with anger issues that drove away his wife and children. Benson was conceived when her mother was raped and had to put up with much of her subsequent alcoholism.
Are you happy that Law & Order SVU gets renewed for a new season by NBC?
Comments
comments