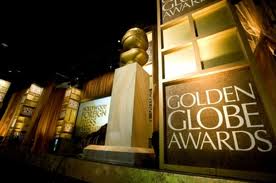 We are reviewing the Complete List of Golden Globe Awards winners of 2011.
Julianne Moore and Kevin Space are on the stage, and they present Gina Mantegna, Joe´s daughter to present the best mini series or TV movie award.
The Nominees are:
BEST MINI-SERIES OR MOTION PICTURE MADE FOR TELEVISION  2011 Golden Globe Nominees
CARLOS (SUNDANCE CHANNEL)
Film En Stock and Egoli Tossell Film, Sundance Channel
THE PACIFIC (HBO)
Playtone and DreamWorks in association with HBO Films
PILLARS OF THE EARTH (STARZ)
Starz, Tandem Communications, Muse Entertainment Scott Free Films
TEMPLE GRANDIN (HBO)
A Ruby Films, Gerson Saines Production, HBO Films
YOU DON'T KNOW JACK (HBO)
Bee Holder, Cine Mosaic and Levinson/Fontana Productions, HBO Films
And the Golden Globe goes to Carlos!
Are you happy that Carlos wins the Golden Globe Awards for Best Mini Series or Television Movie?
Follow me on Twitter for more Golden Globe information.
Comments
comments