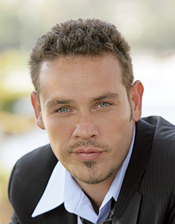 As we are learning from Michael Ausiello, Lafayette is getting a boyfriend on true Blood; and the role is cast to Southland´s Kevin Alejandro.
Kevin Alejandro will play the role of Jesus Velasquez, a good-natured Latino orderly who's caring for Lafayette's mother.
What do you think of this casting news? Is Kevin Alejandro a good actor for the role of Lafayette´s Boyfriend? What do you think about it?
Comments
comments