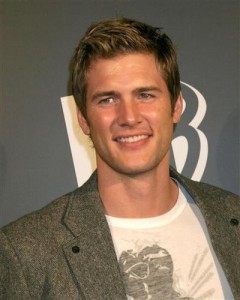 Ok, For all of you who have watched Chuck Vs The Angel de la Muerte, keep on reading, for all those who haven´t stop at this very point, since this is a spoiler of Chuck!
As you may well remember, in the end of Chuck S03E03, The assasin was there with the poison to kill Awesome in the hospital, and then it faded to Sarah telling Chuck the news about Dr Awesome.
But, what happened there? Is Awesome dead on Chuck?
I would bet he´s not, since the next episode, is called Chuck Vs Operation Awesome, and, secondly because in that episode, Chuck and the team´s mission will be keeping Angie Harmon´s character from killing Awesome.
Any more doubts? So, Is Awesome dead on Chuck? Nope, he´s not. Don´t you worry.
We have Ryan McPartlin for a while longer.
Also… next episode is when Brandon Routh´s gig as a spy stars on Chuck.
Are you happy to know that Awesome is not dead on Chuck?
Comments
comments