One More Happy Ending (AKA: ?? ? ????; AKA: Hanbeon Deo Haepiending) has been cameoed by none other than Conan O´Brien. The show is a dramedy about a former all girls pop group that show us what life is in their thirties.
They are now in a different stage of their lives, and mostly trying to find love.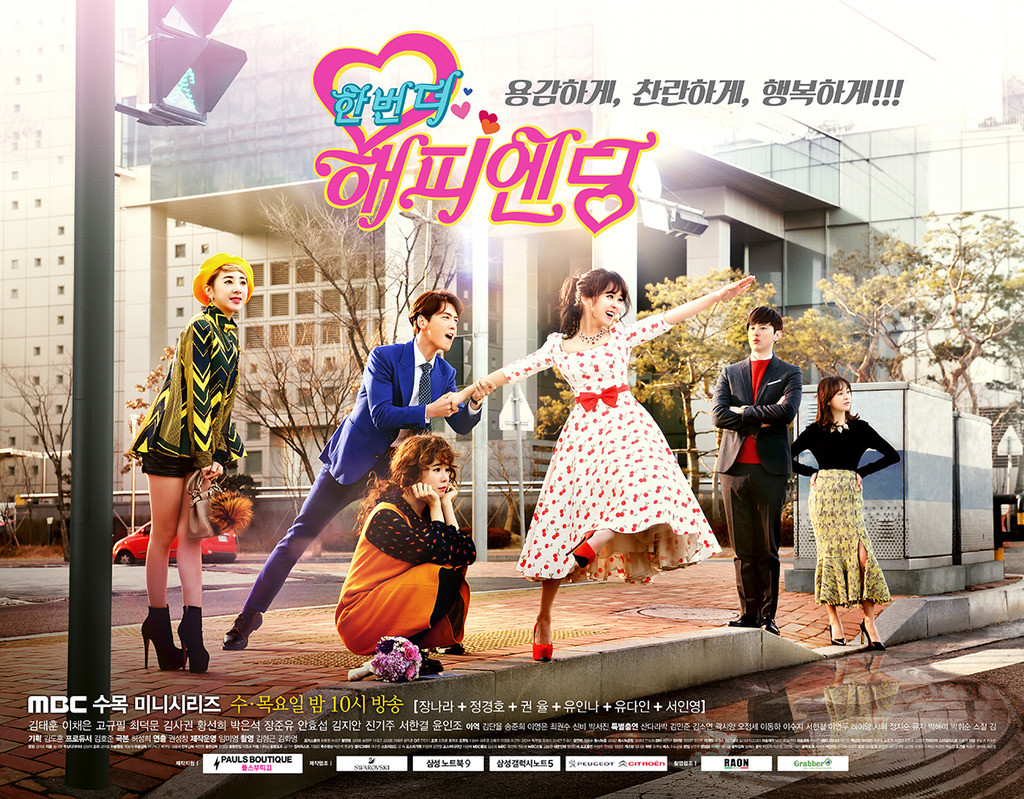 In the tenth episode is where Conan O´Brien enters to cameo. Conan stops by a personal matchmaking service looking for a beautiful woman without plastic surgery, he instantly falls head over heels for Carp, the head matchmaker who hasn't been on a date in ages. Committed to making Carp go out on one date with him, Conan goes above and beyond to charm her including pretending to be a goldfish and one of her desperate clients.
The episode will premiere on DramaFever, fully subtitled, on April 14.
Conan O´Brien flirting with Carp in One More Happy Ending
Conan O´Brien has a goldfish body while trying to charm Carp in One More Happy Ending
You can watch this show and many more International shows, on Drama Fever, an online platform ready to deliver your K-Pop fixes and many more.
DramaFever offers hundreds of series, variety shows, movies and even kids programming in multiple languages.
They are the largest online video distributor of international televised content streaming the world's best movies, documentaries and TV shows on demand with professional subtitles.
The platform focuses on the best in Asian and Latino dramas, in English and is free to use, so it´s worth taking a look. I can get my fix on Latino shows, as I am Latino and have access to streams from the networks, but for the K-Pop, it´s sure worth looking at it for me.
Let me know your thoughts, and follow me on Twitter for more scoop.
Comments
comments