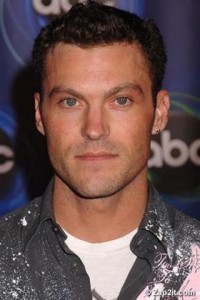 It´s still a long way until Desperate Housewives come back, but already getting a lot of buzz.
This casting news for Desperate Housewives are great: Brian Austin Green joins Desperate Housewives for a multi episode arc in season seven.
"The Beverly Hills, 90210 alum will play Keith, a new contractor and charming playboy who turns up the heat on Wisteria Lane," so the description of his character reads. The show's rep added that Keith is in his 30s and he catches the eye of some of the neighbors.
Green, repped by APA and manager Tracy Samuels, is expected to appear in as many as 8 of the show's first 10 episodes. He landed the role after meeting with creator Marc Cherry last week. Green is the second major new addition to Desperate Housewives' next season so far. Vanessa Williams recently joined the cast of the show as a new regular. Green is coming off a sci-fi streak, having co-starred on Terminator: The Sarah Connor Chronicles and recurred on Smallville.
Brian Austin Green joins Desperate Housewives one month after marrying Megan Fox. I guess it´s not too bad to be in his shoes.
What do you guy think about Brian Austin Green joining Desperate Housewives?
Comments
comments