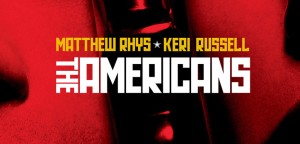 This is a good spy show, and it is proving it by getting good critics and ratings, making it an easy choice for FX to renew The Americans for season three.
Third season run for this show will go for another thirteen episodes. Still halfway on season two, the show is coming with great numbers, especially when added Live+7 and DVR, which makes the show average 3.1 million viewers. And it still has some episodes left until May 21st second season finale.
Show is going back to cold war times when Soviet Union and the US were spying a lot on each other; and every single film showcased the Russians as the bad guys. Now this one, manages to make us like them more.
Show is closing in on the fifty episodes milestone, and maybe that can put them to a good number for both overseas and syndication deals; as well as the streaming giants.
So that´s just another reason for FX to renew The Americans for season three. It is a good show, with good numbers, especially when added delayed watching.
What do you think? Are you happy FX renewed The Americans? Follow me on Twitter for more of this scoop.
Comments
comments