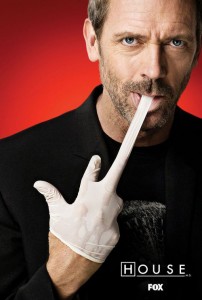 The list of guest stars on "House" continues to grow.
Dylan Baker from "The Good Wife", Matthew Lillard and Amy Irving  from "Alias" all have booked guest roles on House MD this season, As Katie Jacobs confirmed at Monday night's Fox Fall Party in West Hollywood.
Not only those, Jennifer Grey -who is battling cancer– will also be appearing in the new season of House as guest star.
Guest stars for House MD new season will start showing when House MD premieres on Monday September 20th, as our TV Comeback calendar shows.
This show is one of the biggest guest star magnet out there. Since Guest stars on House MD have been everybody from Greg Grunberg to Meatloaf.
From Fred Durst to Leighton Meester were also guest stars on House MD seasons past.
Even guest stars on House MD such as Sela Ward and Andre Brauhger.
Who do you think should be guest star on House MD who hasn´t already? My vote is for Felicia Day on House MD. Or maybe Nathan Fillion on House MD. And I would certainly call it the "best day ever" if the land Stephen Fry to guest star on House MD, meaning the reunion for A bit of Fry and Laurie.
Let me know in the comments section.
Also, remember to follow me on Twitter for more House MD Spoilers and scoop.
Comments
comments