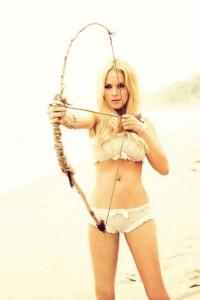 Already chronicled in many sites, such as LA Times, Lindsay Lohan is facing jail time.
But before she enters jail, she´ll check into Rehab.
Judge sentenced Lindsay Lohan to 90 days in jail and to check into a drug rehab facility in Los Angeles.
In a dramatic courtroom showdown, Revel listened as a tearful Lohan promised to do better and defended her failure to attend weekly alcohol education classes and follow earlier orders by the judge.
Revel ignored the tears and offered a list of instances in which the actress lied to the court and to authorities. She handed down three 30-day sentences and ordered Lohan to spend 90 days in a locked drug rehabilitation center — a much stiffer penalty than L.A. prosecutors had sought.
The probation stems from a 2007 conviction for driving under the influence. In the run-up to the hearing, Lohan had to wear an alcohol detection ankle bracelet after she skipped a mandatory hearing because she claimed she was stuck in France after her passport was stolen.
An expletive was visible on her fingernail during the court hearing in which she received the 90-day jail sentence. She later explained the message was a joke unrelated to the Beverly Hills case.
Surce: LA Times
Lindsay Lohan´s new attorney, Shapiro, said he´s only taking her if she agrees to do whatever judge and himself tell her to do.
What do you think it will happen to Lindsay Lohan´s drug rehab in Los Angeles?
Comments
comments