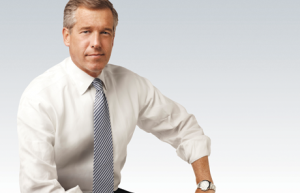 NBC axed several shows this week, mainly comedies, like Go On, Guys With Kids, Whitney, 1600 Penn and Up All Night, and also cancelled drama Deception. Now, NBC News is cancelling Rock Center With Brian Williams, after two struggling seasons and multiple timeslots.
Brian Williams will stay as NBC Nightly News anchor, but his show will not return in the fall, and final telecast is yet to scheduled.
Featuring anchor and managing editor Brian Williams and his all-star cast of correspondents Harry Smith, Kate Snow, Ted Koppel, Meredith Vieira, Natalie Morales, Richard Engel, Dr. Nancy Snyderman, Matt Lauer and Ann Curry, "Rock Center with Brian Williams" airs Mondays at 10 p.m.
Broadcast live from the historic Studio 3B in Rockefeller Center, the weekly, hour-long newsmagazine is built around the week's most provocative events, compelling coverage, and newsmaker interviews. Williams and NBC's trusted global news division take viewers deeper into the world's most talked-about stories — and raise the curtain on stories begging to be told.
What do you think? Are you sad Rock Center with Brian Williams got cancelled? Follow me on Twitter for more scoop on shows getting cancelled like Rock Center with Brian Williams, or check the complete and updatable lists of renewed shows of 2013 and cancelled shows of 2013.
Comments
comments