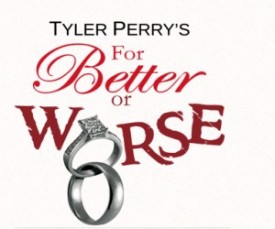 Oprah Winfrey is expanding her network´s ties with Tyler Perry, as one of the comedian shows, For Better or Worse gets renewed for season three, after getting picked up from TBS with all its 45 previous episodes.
This will make For Better or Worse the third show from Producer Tyler Perry on OWN, as sitcom Love Thy Neighbor and drama The Haves And The Have Nots are scheduled to premiere in May this year, while the third season of freshly renewed For Better or Worse will see the light in the fall; but the news are not stopping just there, since all of the original cast has signed on to stay on the show after the move.
Tyler Perry´s two other shows developed with Debmar Mercury are still on the run towards 100 episodes on TBS, but, after the cabler from Turner declined on the option to extend the run for For Better or Worse, OWN stepped in and is bringing the show back for season three and probably beyond. Life´s good for Tyler Perry.
What do you think? Are you happy For Better or Worse got renewed? Follow me on Twitter for more scoop on shows getting renewed like For Better or Worse, or check the complete and updatable lists of renewed shows of 2013 and cancelled shows of 2013.
Comments
comments