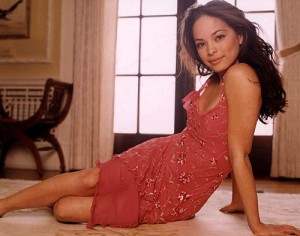 The end is nearer every second.
Smallville series finale is just around the corner, and there´s this confirmation from Kristin Kreuk that she is not reprising her role as Lana Lane for the finale… nor she´s going to watch it.
Although not a big spoiler about Smallville finale, is always important this kind of official confirmations.
Lana Lane´s storyline ended a while ago. Good, bad, that´s for each fan to judge, but Lana´s story has ended and she´s not coming back to the show. There´s no closure needed there, it appears.
Speaking with Hollywoodlife.com at the Genie Awards last week, Kreuk said, "I probably won't watch" theSmallville finale when it airs on May 13. "Maybe later on — like, on DVD or something." Does this mean she is biting the very hand that gave her food for seven years? Nope. She just won´t watch it, there´s no need for drama, as the actress said.
Michael Rosenbaum and Allison Mack will return as Lex and Chloe but Kristin Kreuk is not coming back as Lana to Smallville finale and there´s no interest in it neither from the actress nor from the showrunners.
What do you think? Should Lana be on Smallville finale? Let me know your opinion.
Also, remember to follow me on Twitter for more Smallville finale spoilers.
Comments
comments