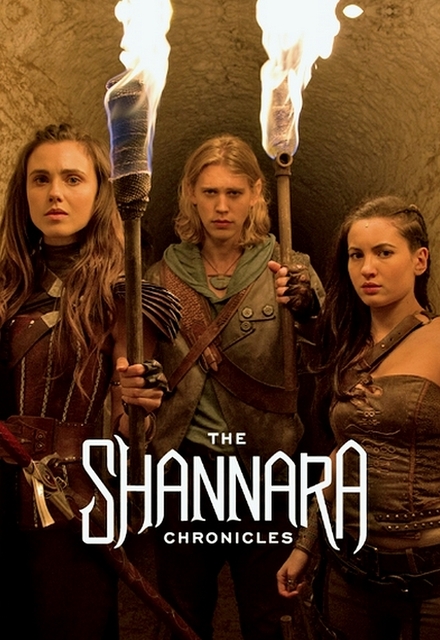 This is a good year for Sci-Fi fans, such a good year that even MTV is joining the party by launching The Shannara Chronicles. A big bet from the network, as it has a rabid fanbase from the books.
With a two nights event, MTV launched the first four episodes of The Shannara Chronicles:
Chosen Parts 1 and 2, Fury and Changeling.
In Chosen, Princess Amberle Elessedil is selected to be a member of the Chosen that cares for the most sacred Elven tree, the Ellcrys. However she is given a vision of the Ellcrys dying, which could mean trouble for the Four Lands, and in the second part, Wil and Allanon set out to find Amberle while Eventine discovers that there is a spy in the Elven Kingdom.
The third episode, Fury is set when On their way back to Arborlon, Wil and Amberle are kidnapped by Eretria and the Rovers. To make matters worse, a Fury demon is hot on their tail.
In the fourth episode, Changeling, Wil and Amberle prepare to leave for the Wilderun. However the Changeling continues to murder inside the palace and frames Eretria for the crimes.
The Shannara Chronicles on MTV review
What I first need to applaud about this show is that it has an amazing cinematography, so much so that it seems more of a film than a TV series, and that is a big plus, especially for sci-fi.
John Rhys-Davies is playing the Elven King, and anything Sci-Fi with him in it gives me a great dose of optimism.
The rest of the cast is headlined by Austin Butler, Poppy Drayton, Ivana Baquero, Manu Bennett, Aaron Jakubenko, Emilia Burnes, Daniel MacPherson and many more.
The rythm of the show is very good and the flash forwards set the tone for what to expect when the demons are ready to attack once the tree stops giving magical protection.
The Ellcrys is hurting, and now a new jourey begins. The journey to protect the Four Lands from evil
The Shannara Chronicles is sure to be a hit for MTV… and deservedly so.
What do you think? Have you watched The Shannara Chronicles? Let me know your thoughts in the comments section. Also, you can follow me on Twitter for more scoop.
Comments
comments