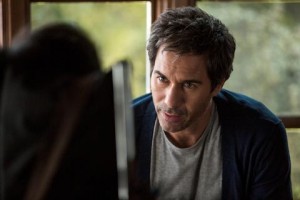 TNT not only renewed Major Crimes as one of its summer cornerstones, so, joining Falling Skies, Perception got renewed for a third season and it is definitely good news as they show is solid creatively and has a great cast.
TNT has ordered a third season of its hit series Perception. In its second season, Perception is averaging 5.6 million viewers in Live+7 delivery, with 2.0 million adults 25-54 and 1.5 million adults 18-49 in Live + 7 delivery. It ranks as one of basic cable's Top 10 summer dramas with total viewers and adults 25-54. Perception is slated to end its summer run on Aug. 27, returning in early 2014 for the rest of its second season. TNT has ordered 15 episodes for season three, which is expected to launch in summer 2014.
TNT's mind-bending drama Perception features one of the most unique crime solvers on television, an eccentric neuroscience professor recruited by the FBI to help solve complex cases. Emmy® and Screen Actors Guild Award® winner Eric McCormack stars as Dr. Daniel Pierce, who possesses an intimate knowledge of human behavior and a masterful understanding of the way the mind works. Although Pierce's mind may be brilliant, it is also damaged as he suffers from paranoid schizophrenia. Rachael Leigh Cook co-stars as FBI agent Kate Moretti, Pierce's former student who has recruited Pierce to consult on cases. Also starring are Arjay Smith, Kelly Rowan and LeVar Burton.
Perception was created by executive producer Ken Biller and co-executive producer Mike Sussman. McCormack also serves as producer. Perception is produced by ABC Studios.
What do you think? Are you happy Perception got renewed? Let me know in the comments section. Follow me on Twitter for more scoop or check the complete and updatable lists of renewed shows of 2013 and cancelled shows of 2013.
Comments
comments