My friends at Masters in Healthcare prepared a great article about 10 Classic TV Doctors,  and one must agree.
They asked for my opinion, and what I will do is just re arrange a bit that Top Ten Classic TV Doctors in my eyes.
Let´s start.
Top 10 Classic TV Doctors – Who´s your favourite doctor on TV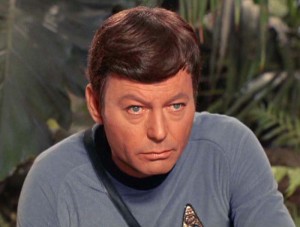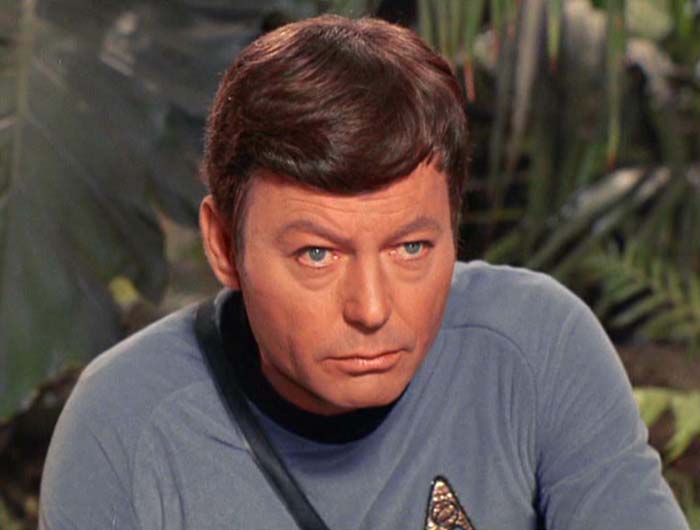 "He's dead, Jim." Leonard McCoy was a staple of the original "Star Trek" TV series and later film franchise, known for his dry humor and comic pessimism. He even put in an appearance in the pilot episode of "Star Trek: The Next Generation."
His tagline "I'm a doctor, not a…" has been quoted in almost every incarnation of "Star Trek" (1966) on film and television.
He once said: "I'd wanted to become a doctor and couldn't ~ yet became the best known doctor in the galaxy"
So, for that I put Doctor McCoy on the tenth spot on TV Classic Doctors top ten.
9- Marcus Welby (Robert Young, "Marcus Welby, M.D.")
The show is about doctors Marcus Welby, a general practitioner and Steven Kiley, Welby's young assistant. The two try to treat people as individuals in an age of specialized medicine and uncaring doctors.
Watch this Marcus Welby video and know wgy he Made the Top 10 Classic TV Doctors list.
8- Julius Hibbert (Harry Shearer, "The Simpsons")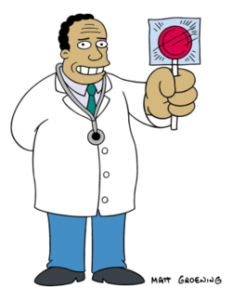 Always chuckling and seemingly indifferent to the ups and downs of life in Springfield, Dr. Hibbert, a spoof of Cosby's Huxtable, is one of the most enduring and hilarious characters on "The Simpsons," and a fan favorite.
Dr. Hibbert is Springfield's most prominent and competent doctor, though he sometimes makes no effort to hide or makes light of his high prices. Dr. Hibbert is very good-natured, and is known for finding a reason to laugh at nearly every situation.
Hibbert is noticeably less dysfunctional than just about everyone else on the show, though he does have a bizarre tendency to chuckle at inappropriate moments. It is mentioned in Make Room for Lisa, that "Before I learned to chuckle mindlessly, I was headed to an early grave." He also gives questionable solutions to certain medical problems. For example, when Maggie saved Homer from drowning, he attributed it to common cases of superhuman strength in children whose parents' lives are in danger.
That´s why He makes our Top 10 Classic TV Doctors list.
7- Miranda Bailey (Chandra Wilson, "Grey's Anatomy")
Miranda Bailey, a graduate of Wellesley College, is currently an attending general surgeon at Seattle Grace Hospital. Previous positions include Chief Resident and also the resident in charge of the five new surgical interns (now third-year surgical residents). Her colleagues refer to her as "The Nazi" because of her tough personality and blunt attitude. Although often harsh with her interns, she has been shown to provide both support and advice when they need it; some might say she practices "tough love." She married Tucker Jones circa 1995 but their marriage encountered difficulties in 2007 due to her commitments as both a parent to son "Tuck" and to her career as a surgeon.
She´s the heart and soul of Grey´s Anatomy and the best character on the show. She´s well surrounded with a good pack of other nice characters such as Callie Torres and Mark Sloan. They make the very best Grey´s Anatomy moments.
Very deserved spot for Miranda Bailey on the Top Ten Classic TV Doctors List.
6- Philip Chandler (Denzel Washington, "St. Elsewhere")
This NBC drama had its share of young stars on the rise, including Mark Harmon and Howie Mandel, but it was Denzel Washington's turn as Dr. Chandler that brought an interesting depth to the show and helped catapult Washington to fame.
Although the series never ranked higher than 49th place in the yearly Nielsen ratings, it maintained a large enough audience to last six seasons and 137 episodes, and the show's famously provocative ending is frequently mentioned in discussions about television series finales.
Not enough as to call it a classic mainstream show, but certainly a great cult classic, or borderline in between both, makes Denzel Washington´s Dr Chandler a deserved spot holder on TV Classic Doctors top ten list.
5- Doug Ross (George Clooney, "ER")
If only ER wouldn´t have lasted that long and outlasted by so long Clooney´s stay… it may have moved him higher on this list.
In the pilot episode, which takes place on St. Patrick's Day 1994, Dr. Ross is brought into the ER not long before his shift to be "treated" for drunkenness by his longtime friend, Dr. Mark Greene. Throughout the next few seasons, Doug is shown to be compassionate, though not always using the best judgment. As a pediatrician, he deals primarily with children. His love for kids is best seen during darker situations, such as when a child is in danger. When Peter Benton talks about how surgeons deal with emotionally charged cases and ER doctors have it easy, Doug leaves him stunned into silence when describing cases that include a young girl who beat her mother to death, a kid who is going to lose his leg to cancer and another kid who is dying from a life of homelessness. His lack of judgment leads to him going as far as to assault abusive parents in the ER, but his counseling in that case just consisted of the shrink telling him not to do that again.
The show had an enormous quantity and quality of good doctors, but none as iconic and important as Clooney´s Doug Ross. That´s why he´s in the Top Ten Classic Doctors TV List.
4- Benjamin Franklin "Hawkeye" Pierce (Alan Alda, "M*A*S*H")
Adapted from Robert Altman's 1970 film MASH, the long-running TV series was a slightly softened version of the black comedy about doctors in the Korean War (an obvious allegory for the then-current war in Vietnam). Alan Alda's Hawkeye Pierce acted as the show's anchor, using humor to deflect the tragedy around him. The series finale was the most-watched program in American history until the 2010 Super Bowl.
If that does not earn you a spot on TV Classic Doctors top ten list, I don´t know what would.
3- Doogie Howser (Neil Patrick Harris, "Doogie Howser, M.D.")
Doogie Howser breezed through school to become a doctor at 16, which meant he had to grapple with the trials of being a teen while also dealing with the adult pressures of the medical world. The show made Neil Patrick Harris a household name, and he's been in the spotlight ever since. Making him one of the most round talented actors of our times. The funniest guy on TV, the best singer and the dream host of a show.
He could be number one on any Top Ten Classic TV Doctors List, but the sort of midi first cellphone generation type of music in the opening credits puts him at top three… oh, and well… the top two also…
2- Gregory House (Hugh Laurie, "House")
His character redefined TV Doctors. Heck, Gregory House redefined TV Heroes. And one of the most talented actors to portray him sure help.
House is a tough man, but not without compassion for his fellow doctors and for the sick and suffering. The series has remained popular even after six years on the air.is a protagonist antihero of the American medical drama House. Portrayed by Hugh Laurie, the character is a medical genius, a diagnostician with specializations in infectious diseases and nephrology. He works as the Chief of Diagnostic Medicine at the fictional Princeton-Plainsboro Teaching Hospital, and there heads a team of diagnosticians. House's character has been described as a "misanthrope", a "cynic", a narcissist and a "curmudgeon".
In the series, the character's unorthodox diagnostic approaches, radical therapeutic motives, and stalwart rationality have resulted in much conflict between him and his colleagues. House is also often portrayed as lacking sympathy for his patients, a practice that allots him the time to solve pathological enigmas. The character is partly inspired by Sherlock Holmes.
That´s why Gregory House is on the Top Ten List of Classic TV Doctors. And given enough time, he may get to that number one spot.
1- Cliff Huxtable (Bill Cosby, "The Cosby Show")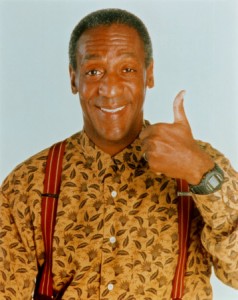 Cliff Huxtable was the amiable and bemused center of his household, always ready to deliver advice when he wasn't at the hospital delivering babies. Bill Cosby's most indelible character helped the show run for eight seasons from 1984-1992, and it was one of the biggest shows of the 1980s.
One of my favourite moments is when Theo has received a "D" and is explaining why he should not be punished
Theo: You're a doctor and Mom's a lawyer, and you're both successful in everything and that's great! But maybe I was born to be a regular person and have a regular life. If you weren't a doctor, I wouldn't love you less, because you're my dad. So rather than feeling disappointed because I'm not like you, maybe you should accept who I am and love me anyway, because I'm your son.
Cliff: Theo… that's the dumbest thing I've ever heard in my life! No wonder you get D's in everything! You're afraid to try because you're afraid your brain is going to explode and it's going to ooze out of your ears. Now I'm telling you, you are going to try as hard as you can. And you're going to do it because I said so. I am your father. I brought you into this world, and I'll take you out!
He even was cool enough as to rap: "My name is Cliff and I'm a doctor, and I will sit and do the thing."
Taht surely makes Cliff Huxtable deservant of the Top Spot on the Top Ten List of Classic TV Doctors.
What do you think? Head for the comments, and or follow me on Twitter for more stuff like this.
Comments
comments