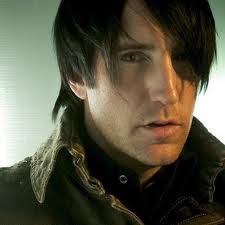 We are reviewing the Complete List of Golden Globe Awards winners of 2011.
Jennifer Lopez and Alec Baldwin are on the stage, almost wearing the same outfit to present the best original score in a motion picture.
The Nominees are:
BEST ORIGINAL SCORE – MOTION PICTURE – 2011 Golden Globe Nominees
ALEXANDRE DESPLAT    THE KING'S SPEECH
DANNY ELFMAN    ALICE IN WONDERLAND
A.R. RAHMAN    127 HOURS
TRENT REZNOR, ATTICUS ROSS    THE SOCIAL NETWORK
HANS ZIMMER    INCEPTION
Lyrics by: Glenn Slater
"THERE'S A PLACE FOR US" — CHRONICLES OF NARNIA: THE VOYAGE OF THE DAWN TREADER
Music & Lyrics by: Carrie Underwood, David Hodges, Hillary Lindsey
"YOU HAVEN'T SEEN THE LAST OF ME" — BURLESQUE
Music & Lyrics by: Diane Warren
And the Golden Globe goes to Trent Reznor and Atticus Ross for Original Score!
Are you happy that Trent Reznor and Atticus Ross win the Golden Globe Awards for Best Original Score in a Motion Picture?
Follow me on Twitter for more Golden Globe information.
Comments
comments