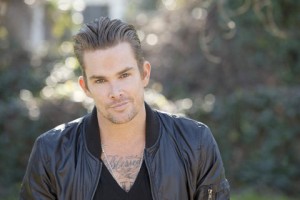 With such an outrageous premise, this show shouldn´t be on TV right? Well, wrong! It turned out to be quite a success, as TruTV is renewing Killer Karaoke for a backseason, but changing hosts for the extended freshman run, exiting Steve-O and entering Mark McGrath, the lead singer on Sugar Ray.
As I see it, it´s a neck to neck race to the most bizarre game show with Oh Sit!, but as it turned out, both shows performed quite ok, and now TruTV ordered eight more episodes for Killer Karaoke set to air early 2014. The man putting the singers through the ringer will be new host Mark McGrath (Don't Forget the Lyrics!, Extra). truTV has ordered eight additional episodes of Killer Karaoke, bringing its first-season total to 16. Production on the new episodes is set to begin in October in Los Angeles.
This year, Killer Karaoke is going to up the ante with a fresh, new format. Each episode's competition will begin with six contestants singing an opening number, after which they will be ranked based on a scoring system. The highest-ranking players will earn advantages throughout the show, such as deciding who goes first, picking their challenges and sometimes even choosing what obstacles their opponent will face. But the ultimate goal is winning over the audience, who will be voting throughout the competition.
When all is "sung and done," the top two contestants must face each other – as well as their biggest fears – in a final head-to-head battle. The singer with the highest score will then win the weekly cash prize of up to $10,000.
What do you think? Are you happy Killer Karaoke got renewed? Let me know in the comments section. Follow me on Twitter for more scoop or check the complete and updatable lists of renewed shows of 2013 and cancelled shows of 2013.
Comments
comments