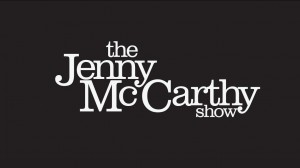 Is it a renewal for a new season? Is it an extension of the freshman run? Anyways, VH1 renews The Jenny McCarthy show for seven more episodes. The show started not too long ago on February and is ending its planned first season next Friday March 29th. The Hiatus will be only for a week, since the new episodes will start airing April 12th. Although we could hardly call this show a hit, we can definitely call it steady, since it debuted to 201,000 viewers and only dropped down to 196,000. Therefore, an extension is on the way.
Jenny McCarthy's honesty, humility and humor have enabled her to transcend the boundaries of her roles as comedian, actress, host and author of seven New York Times best-selling books.  Playing recurring guest roles on major network television shows, such as "Two and a Half Men," "Just Shoot Me," and "The Drew Carey Show," Jenny continues to be a sought-after comedic actress.  Throughout her career, as a model, actress, author and activist, Jenny holds the unique ability to engage an audience of every age and gender.
What do you think about this? Are you happy The Jenny McCarthy Show got renewed? Follow me on Twitter for more scoop on shows getting renewed like The Jenny McCarthy Show, or check the complete and updatable lists of renewed shows of 2013 and cancelled shows of 2013.
Comments
comments