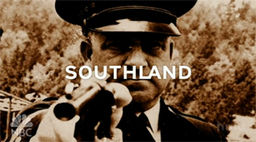 We are reviewing all the cancelled shows and renewed shows of the season.
And bad news are that NBC is cancelling Southland.
Although the network hasn´t even aired season two premiere of Southland, the axe comes falling down chopping a good show.
Some may call it the "Make room in the schedule for Jay Leno effect" the show is heading down a rough time, and now the producers are shopping Southland to other networks to see if somene picks it up.
Southland is an American drama series created by Emmy Award winning writer Ann Biderman. It premiered on NBC on April 9, 2009, replacing ER on Thursdays. NBC announced on May 1, 2009 that Southland had been renewed for a second season with an initial 13 episode order to begin airing on October 23, 2009, but it was announced on October 8, 2009 that NBC canceled Southland.
What is Southland about – Plot?
According to NBC, Southland takes a "raw and authentic look" at Los Angeles and the lives of the LAPD officers who police it. The show's seven-episode first season centers around the experiences and interactions of LAPD patrol officers and detectives, and is less a police procedural than a character-driven drama. Among the characters are rookie Officer Ben Sherman and his training officer, John Cooper; Detective Lydia Adams, who must balance work with responsibility for her mother; Officer Chickie Brown, who aspires to be the first woman on the elite SWAT Team; and Detective Sammy Bryant, whose home life interferes with his working life. The second season was to deemphasize the ensemble cast, and instead follow the Adams and Sherman characters and their partners. Stories were to center more on how crimes come together, with less-serialized storylines.
Are you upset NBC cancelled Southland? Do you want Southland to be picked up by another network?
Comments
comments