Simon Cowell´s time in front of American Idol ends next week.
But who will replace him? Who could fill in his shoes?
What do you think? Who should replace Simon Cowell on American Idol?
Let us hear your opinions.
Here we present you some candidates to replace Simon Cowell on American Idol
1- Neil Patrick Harris replacing Simon Cowell on American Idol
Let´s see… NPH is the awesomeness embodied well… in some more awesomeness. He played Dr Horrible and made us love him, he portrays the funniest guy on TV in Barney Stinson (sorry Modern Family fans… he´s number one, and Ty Burrell´s number two). He guest starred in Glee and well… knocked everyone´s socks off. He´s funny as hell, but knows about music and singing, so he´d be an improvement over Ellen Degeneres pick, and make a great combo with both of them there.
He even sang at the freaking Oscars!
What do you think? Should Neil Patrick Harris replace Simon Cowell on American Idol?
2- Justin Bieber replacing Simon Cowell on American Idol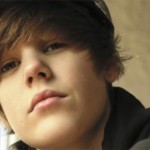 Ok, this kid trends every single day. No doubts about how much people love him.
Justin Bieber is a 16 years old Canadian pop singer. His performances on YouTube were seen by Scooter Braun, who later became his manager. Braun arranged for him to meet with Usher in Atlanta, Georgia, and Bieber was soon signed to Raymond Braun Media Group (RBMG), a joint venture between Braun and Usher, and then to a recording contract with Island Records offered by L.A. Reid.
His debut single, "One Time", was released worldwide during 2009, and charted within the top thirty in over ten countries. It was followed by his debut release, My World on November 17, 2009, which was certified platinum in the United States, which at the time gave Bieber the highest debut by a new artist in the year, and made Bieber the first artist to have seven songs from a debut album chart on Billboard's Hot 100 chart. His first full studio release, My World 2.0 was released on March 23, 2010, debuting at number one and within the top ten of several countries. It was preceded by the international hit song, "Baby".
Ryan Seacrest even said Justin Bieber should replace Simon Cowell on American Idol…
What do you think? Should Justin Bieber replace Simon Cowell on American Idol?
3- Perez Hilton replacing Simon Cowell on American Idol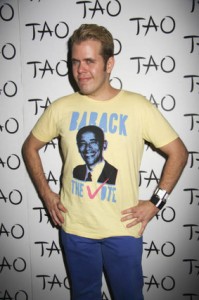 Perez Hilton is the biggest blogger, right? I don´t know, but it may well be… He defends LBGT right every single chance he has. He has appeared in some TV realities such as The Celebrity Apprentice and America´s Next Top Model. He´s famous, he´s young, heps gone through a major makeover. And he even said he´d do this gig for free…
As MTV reported, "My name has been mentioned several times as a possible replacement for Simon Cowell … mainly by me," he joked. "I've shamelessly been campaigning for the job and I am adamant and I believe I would do a great job. Plus, I'm not even joking, I would work for free the first season. After that, then we can talk about a fair paycheck."
What do you think? Should Perez Hilton Replace Simon Cowell on American Idol?
4- Bret Michaels replacing Simon Cowell on American Idol?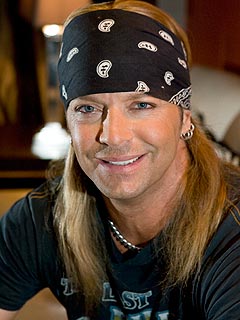 Ok, he did it all… he made it to be a rockstar in Poison, he almost dies and came back; he had his own reality show in Rock of Love, he even won the Celebrity Apprentice. He has the chops, he has the reality show experience, and he has become a very beloved character. So why not Bret Michaels on American Idol?
Even the Toronto Sun reported the story:
Bret Michaels fuelled rumours he will replace Simon Cowell on American Idol as he made his concert comeback following a string of health scares.

The star appeared onstage in Biloxi, Mississippi on Friday, marking his first full gig since suffering a near-fatal brain haemorrhage, an emergency appendectomy and a stroke.

Despite a slight limp, Michaels performed a string of his Poison hits for the crowd, including Talk Dirty to Me and Every Rose Has Its Thorn.

He told his fans, "I've got a little bitty hitch in my left giddy up, but I think we'll be all right. It's an awesome feeling, I'm glad to be here."

And he even hinted about taking Cowell's seat on the Idol judging panel next year (11), announcing: "I can't say this is true yet, 'cause I don't know. Next year they asked me to possibly be the judge on American Idol."
Please head to the comments and start telling us who would you replace Simon Cowell on American Idol with.
Comments
comments