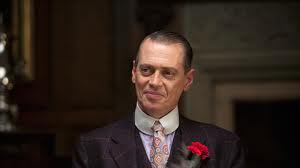 We are reviewing the Complete List of Golden Globe Awards winners of 2011.
Milla Jovovich and Kevin Bacon are on the stage, they both look odd to me, don´t know why. to present the best television series drama.
The Nominees are:
BEST TELEVISION SERIES – DRAMA – 2011 Golden Globe Nominees
BOARDWALK EMPIRE (HBO)
Leverage, Closest to the Hole Productions, Sikelia Productions and Cold Front Productions, HBO Entertainment
DEXTER (SHOWTIME)
Showtime, John Goldwyn Productions, The Colleton Company
THE GOOD WIFE (CBS)
CBS Television Studios
MAD MEN (AMC)
Lionsgate Television
THE WALKING DEAD (AMC)
AMC
And the Golden Globe goes to Boardwalk Empire!
Are you happy that Boardwalk Empire wins the Golden Globe Awards for Best television series drama?
Follow me on Twitter for more Golden Globe information.
Comments
comments