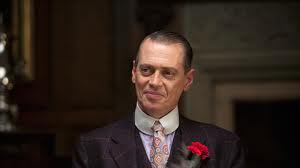 We are reviewing the Complete List of Golden Globe Awards winners of 2011.
Milla Jovovich and Kevin Bacon are on the stage, they both look odd to me, don´t know why. to present the best actor in a television series drama.
The Nominees are:
BEST PERFORMANCE BY AN ACTOR IN A TELEVISION SERIES – DRAMA – 2011 Golden Globe Nominees
STEVE BUSCEMI    BOARDWALK EMPIRE
BRYAN CRANSTON    BREAKING BAD
MICHAEL C. HALL    DEXTER
JON HAMM    MAD MEN
HUGH LAURIE    HOUSE
And the Golden Globe goes to Steve Buscemi!
Are you happy that Steve Buscemi wins the Golden Globe Awards for Best performance by an actor in a television series drama?
Follow me on Twitter for more Golden Globe information.
Comments
comments