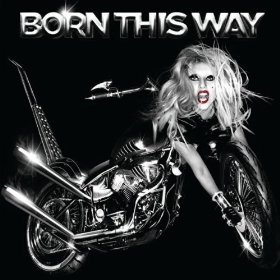 Talk about a great deal! Talk about a great offer.
Lady Gaga was just on Saturday Night Live yesterday, remember? Folks at HBO are showing a documentary about her these days too.
But this is a great offer on Amazon I just found out about.
The whole album from Lady Gaga, Born This Way sold at one dollar.
I know piracy is always a problem for any album, and probably high prices have a lot to do withit, but if you can buy Lady Gaga´s Born This Way for one dollar, why would you download it illegally?
Well, good thinking by Forbes´ number one most powerful person in entertainment.
If you want to buy Lady Gaga´s Born This Way for one dollar visit this Amazon link
What do you think about this offer to buy Lady Gaga Born This Way for one dollar I found for you? Will you buy it? Would you buy originals if they were low priced?
Let me know in the comments section. Also, remember to follow me on Twitter for more Lady Gaga scoop.
Comments
comments