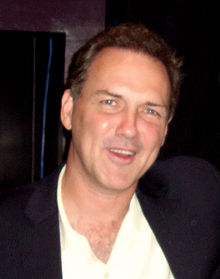 The cancellations keep piling up, and now it´s time for Comedy Central to put out the axe.
Comedy Central cancels Sport Show with Norm MacDonald after the show wrapped up the first season with little success in the numbers.
The series premiere was a little over one million viewers, and then dropped from there to a little below the million mark, making 0,5 in the adult demo.
Unlike the self-described fake news Macdonald delivered on SNL's "Weekend Update", Sports Show covers the most topical and controversial sporting news delivered with Macdonald's signature smirk and absurdist dry spin. The format lends itself to Macdonald's strengths: topical humor, wacky field segments, and long form comedic rants.
The show had its moments when you watched it, and Norm MacDonald is always a good option to front a comedy news show, but the ratings were subpar, especially considering they were paired with Comedy Central´s biggest hit Tosh.0
Therefore, Comedy Central cancels Sports Show with Norm MacDonald in its first season.
What do you think about this? Are you sad Comedy Central cancelled Sports Show with Norm Macdonald? Let me know in the comments section.
Also, remember you can follow me on Twitter for more cancelled as Sports Show with Norm MacDonald Show news.
Comments
comments