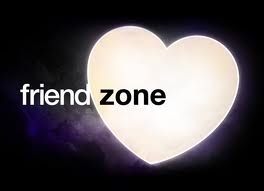 The Christmas Tree is ready, Santa is preparing his trip, but info still coming to fill the renewed shows on 2011 and all the cancelled shows on 2011lists.
And this week MTV is making some moves, since paired to The Substitute renewal, MTV renewed Friend Zone for a second season.
The reality show has performed well, specially in a key demo for MTV as female teen, therefore getting the comeback call.
Second season renewal order for Friend Zone consists in 20 episodes that will air in 2012 after the first season concludes.
What is Friend Zone About? Plot Synopsis
Long-standing friendships will be tested as individuals try to navigate their way from best-friendship to relationship. What happens when you ask your best friend to help you prepare for an upcoming blind date… only to later reveal that the date is actually intended for the two of you! Will the feelings be mutual… or will your friendship be ruined forever?
Another thing to add is that the show has a lot of quality music in almost every scene.
What do you think? Are you happy MTV renewed Friend Zone? Let me know in the comments section.
Also, remember to follow me on Twitter for more cancelled and renewed as Friend Zone shows scoop.
Comments
comments