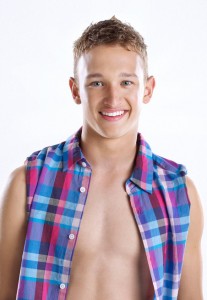 Growing lists for renewed shows on 2011 and all the cancelled shows on 2011, and they get bigger. In this case in the non scripted reality competition department, with Fox renewing So You Think You Can Dance for season nine. There was no real doubt that SYTYCD would be renewed, even after dropping numbers, because it still managed to win its hour, and is a very important addition to Fox summer schedule.
The show managed to still win all three important demos, Adults 18-49, adults 18-34, and teens, so it was no wonder when Fox annouonced renewal for So You Think You Can Dance.
Now, it will headline next summer schedule for the network, and will start the search for the next dancing superstar shortly, after they announce the cities and dates and venues for the new season´s auditions.
More Nigel Lythgoe, more Mary Murphy, more Tyce Diorio, more Sonya Tayeh, and the rest of the judges and choreographers. And probably they´ll stick to the all stars and couples mix, although that is not announced yet.
What do you think? Are you happy Fox renewed So You Think You Can Dance? Will you watch SYTYCD on Fox? Let me know in the comments section.
Also, remember to follow me on Twitter for more cancelled and renewed as SYTYCD shows scoop.
Comments
comments