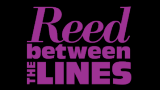 More information to fill the lists for cancelled shows of 2012 and renewed shows of 2012.  In this case, for one yet to be officially announced, expected to be so on Thursday´s Upfront presentation when BET renews Reed Between The Lines for season two of the show that premiered to 3.3 million viewers and paired quite nicely as a fit with Let´s Stay Together and The Game, also shows renewed by BET.
BET renewing Reed Between The Lines was not a sure bet as the other two shows, but it appears to be so and we can confirm it after Thursday.
What is Reed Between The Lines about? Plot Synopsis
Carla's a psychologist. Alex is an English professor. Theirs is quite the contemporary blended Black family, and the couple's hands are beyond full parenting teenage twins and an outspoken 7-year-old daughter. Watch as the couple navigates modern family life and marriage with warmth, wit and humor. Tracee Ellis Ross (GIRLFRIENDS), Malcolm-Jamal Warner (THE COSBY SHOW), Anna Maria Horsford (AMEN) and Melissa De Sousa (THE BEST MAN) star in this new BET original scripted comedy series.
What do you think? Are you happy that Reed Between The Lines got renewed for season two? Let me know in the comments section.
Also, remember to follow me on Twitter for more scoop about shows getting renewed as Reed Between The Lines did.
Comments
comments