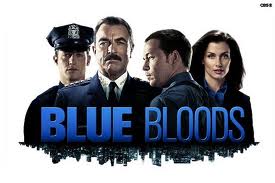 More information to fill the lists for cancelled shows of 2012 and renewed shows of 2012. Still working on reviewing all the shows that CBS is bringing back, since this week the network made a huge announcement that 18 shows are coming back, and fourteen of those hadn´t been previously announced, although most were sure shots.CBS renewed Blue Bloods for season three, bringing back the family cop show headlined by Tom Selleck, Donnie Wahlberg, Bridget Moynahan and a great cast.
Show is averaging well over 13 million in viewers, making it top 20 show on TV, and also, growing almost a million viewers from the freshman run, making the decision to renew Blue Bloods for a third season a no brainer for CBS.
What is Blue Bloods About? Plot Synopsis
The series follows the Irish-American Reagan family of police officers with the New York City Police Department (NYPD). Francis "Frank" Reagan (Tom Selleck) is the Police Commissioner. He was a U.S. Marine and a Vietnam veteran before he joined the NYPD. He is a widower who lost a son (Joe) "in-the-line-of-duty," leaving him three remaining adult children—Danny, Erin, and Jamie.
What do you think? Are you happy CBS renewed Blue Bloods for third season?
Also, remember to follow me on Twitter for more shows getting renewed as Blue Bloods did.
Comments
comments