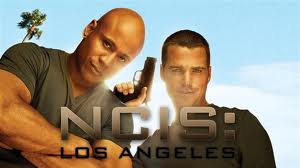 Here I have more info to add cancelled shows of 2012 and renewed shows of 2012, and today was a very big day in the renewal front, all coming from CBS that renewed a jaw dropping 18 shows to come back next season. We will review here one by one, fourteen of those that hadn´t been already announced as renewed previously.CBS renews NCIS Los Angeles for the fourth season.Paired to the renewal of its mothership series NCIS, this spinoff also gets a new season, and it´s expected news, since the show is number two rated drama on TV thus making NCIS Los Angeles renewed for season four.
What is NCIS Los Angeles about? Plot Synopsis
NCIS: Los Angeles (Naval Criminal Investigative Service: Los Angeles) is an American television series combining elements of the military drama and police procedural genres, which premiered on the CBS network on September 22, 2009. In the USA, the series airs following NCIS on Tuesdays.
NCIS: Los Angeles is the first spin-off of the successful NCIS, which itself was a spinoff of another CBS series, JAG. On October 7, 2009, CBS gave the series a full-season pickup, extending the first season to 22 episodes
What do you think? Are you happy CBS renewed NCIS Los Angeles for fourth season?
Also, remember to follow me on Twitter for more shows getting renewed as NCIS Los Angeles did.
Comments
comments