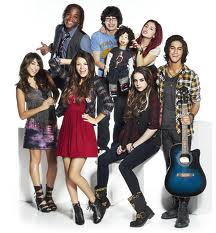 With all the frenzy on the olympics and all, it was possible that some news on shows could go by quietly, and that was the case for this show that joins our lists for cancelled shows of 2012 and renewed shows of 2012. Nick cancels Victorious after its third season, making the show fail to comeback for a fourth or go past Nickelodeon regular number of 60 episodes.
In the official announcement regarding Victorious cancellation, the network said: "Nickelodeon will not be moving forward with production on a fourth season of Victorious following the final season that will premiere this fall (…) We are very proud of the show, its very talented cast, and our audience will continue to see many of them in upcoming new Nickelodeon projects."
Show creator, Dan Schneider is seeing both his shows on Nick go into last seasons, since iCarly is ending and Victorious got cancelled too. But there are two more projects coming from him on the cabler: both being iCarly spinoff: "Sam & Cat", starring Jennette McCurdy and Ariana Grande, and "Gibby" headlined by Noah Munck.
There are fifteen more episodes of Victorious coming your way, so you can send the show with the proper goodbye if you are a fan.
What do you think? Are you sad Nick cancelled Victorious after season three? Let me know in the comments section.
Also, remember to follow me on Twitter for more shows getting cancelled as Victorious did scoop.
Comments
comments