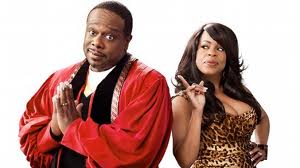 So, as we enter the last few days of the year (of the world if you believe in the Mayans), shows are still getting added to the lists of cancelled shows of 2012 and renewed shows of 2012, and now let´s see what else is coming back: TVLand renews The Soul Man for a second season of the hit spinoff from Hot in Cleveland starring Cedric the Entertainer.
"The Soul Man" posted a 3.6 rating among African American Adults 25-54 and averaged
1.4 million total viewers per week. Second season renewal order for The Soul Man consists of ten episodes slated for 2013, but, the same as its first season, a backorder isn´t something unexpected if it keeps performing well for the cabler.
"The Soul Man" revolves around R&B superstar-turned-minister Reverend Boyce "The
Voice" Ballentine (played by Cedric). Once living the high life in Las Vegas at the top
of the music charts, Boyce relocated to St. Louis with his wife, Lolli (Nash) and went from
soul singer to soul saver. "The Soul Man" is a spin-off of TV Land's hit sitcom "Hot in
Cleveland." Cedric and Suzanne Martin ("Hot in Cleveland") are executive producers
of the sitcom, along with Eric C. Rhone and Emmy® Award-winner Sean Hayes and
Todd Milliner of Hazy Mills Productions, who also executive produce "Hot in Cleveland."
Yvette Lee Bowser ("Living Single") is joining "The Soul Man" this season as showrunner
and executive producer. Lynda Obst also serves as executive producer and Larry W.
Jones and Keith Cox are executive producers for TV Land.
What do you think? Are you happy The Soul Man got renewed? You can also follow me on Twitter for more scoop on shows getting renewed like The Soul Man has.
Comments
comments