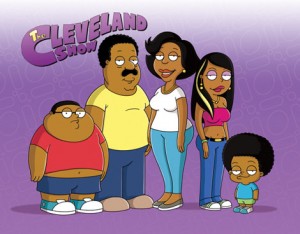 We are reviewing all the cancelled shows and renewed shows of the season.
And although The Cleveland Show season 2 hasn´t started yet, and is due to start next fall, Fox renewed The Cleveland Show for a third season, in a vote of confidence, but not at all a shockong move. Since The Cleveland Show is the number one new half hour long show among 18-34 adults.
The Cleveland Show is an American animated television series that premiered on September 27, 2009, as a part of the "Animation Domination" lineup on Fox. The series was created by Seth MacFarlane, Mike Henry, and Richard Appel as a spin-off from Family Guy, which was also created by MacFarlane.
And now a renewal for The Cleveland Show!
Are you happy The Cleveland Show is renewed for a third season by Fox, even before airing season 2?
Comments
comments