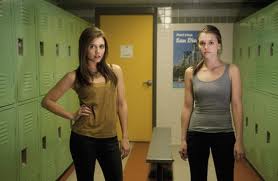 Another great opportunity to audition has arrived to e-mail.  In this case ABC Family´s new drama The Lying Game is casting for extras. The network who´s making hit after hit lately, is launching a new drama, set production in Austin texas and The Lying Game is auditioning extras and stand in roles for its first season.
The Lying game follows the story of Emma, played by Alexandra Chando, a foster kid who finds out she has an identical twin sister named Sutton who was adopted by wealthy parents.
Sutton and Emma switch lives to pursue an investigation about their birth mother. That´s when misteries begin.
What is ABC Family´s The Lying Game Casting Call auditioning for?
It is currently casting Extras, stand ins and photo doubles.
They are looking for: Males and Females, any ethnicity to play highschoolers. (Need to be +18)
Male and female adults, any ethnicity to play teachers, faculty members and parents.
Is there a ABC Family´s The Lying Game Casting call audition for Principal roles?
Not on this Extras casting for The Lying Game.
If you want more information for ABC Family´s The Lying Game Auditions visit this link
Will you enter ABC Family´s The Lying Game Casting Auditions? Let me know how it goes.
Also, remember to follow me on Twitter for more Casting Call and auditions like The Lying Game opportunities.
Comments
comments