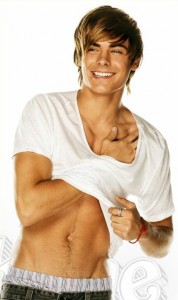 High School Musical star Zac Efron is rumoured to be the new Peter parker on Spider Man Fourth Movie post 2000.
Zac Efron would get more then 9 million dollars for his role of SpiderMan.
Zac Efron would replace Tobey Maguire in Spiderman, due to start shooting later this year and scheduled to hit cinemas in 2012.
A studio insider revealed: "After dumping Spidey, Tobey then came to the rescue by recommending that Zac should take over his role."
Producers believe the 22-year-old, who has a huge teen following, will bring new fans to the Spider-Man series by playing the reluctant hero and his alter ego Peter Parker.
They are also believed to be considering reuniting Zac with his High School Musical co-star Vanessa Hudgens, 21.
She is hotly tipped to replace Kirsten Dunst, 27, as Spider-Man's love interest and the source added: "It would be a great coup to land her as well.
"The franchise would be revitalised and transformed by two of Hollywood's most gifted and fast-rising young stars."
This piece of news comes from OK Magazine in the UK.
What do you think? Is Zac Efron a good fit as Spider Man? Is Zac Efron a good fit as Peter Parker? Is this a big big miss?
Comments
comments