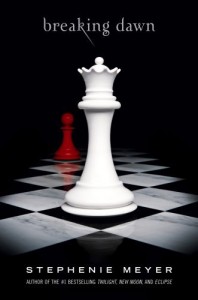 We already told you about the Casting Call Auditions for Twilight Saga New Movie,and the release date for Twilight New Moon, and even a Casting call for Twilight fans for a MTV reality show. But lately, there have been some Twilight Casting News, with the announcement that Mackenzie Foy will play Renesmee in the New Twilight Movie.
Today, Summit Entertainment announced some actors and actresses have been cast in supporting roles in The Twilight Saga: Breaking Dawn. Summit isn't yet revealing what roles these actors will play, but the ones getting the roles on Twilight Saga: Breaking Dawn are:
Olga Fonda joins Twilight Saga. She played Valeriya in Love Hurts and who guested at How I Met Your Mother as Candy in the episode called Robin 101.
Janelle Froehlich joins Twilight Saga. She played Simone Sanchez in Hacienda Heights.
Masami Kosaka joins Twilight Saga. He was the Japanese Journalist in The Runaways and the Host on Flash Forward episode Future Shock.
Sebastiao Lemos joins Twilight Saga. He was on Brazilian TV series Força-Tarefa
Amadou Ly joins Twilight Saga. Who plays James Luke at The Tested, and according to his own updated resumee, will play Henry at Twilight Saga: Breaking Dawn.
Ty Olsson joins Twilight Saga. Deputy / Sheriff Andy from Eureka, Rollie Crane on Defying Gravity among other roles. He is one of the grown ups added to Twilight roster.
Wendell Pierce joins Twilight Saga. Det. William 'Bunk' Moreland on The Wire, Antoine Batiste on Treme and many more movies is the best known among this list.
Carolina Virguez joins Twilight Saga. Spanish actress from TV series Matalobos.
What do you think about these casting news from Twilight Saga: Breaking Dawn? Let me know in the comments section, and also, remember to follow me on Twitter for more Twilight Saga Scoop and news.
Comments
comments