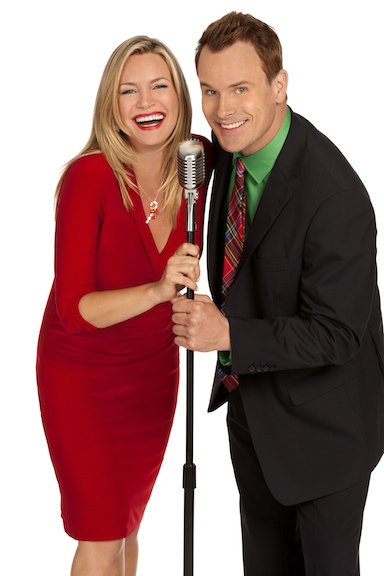 We are closing in on holidays season, and Hallmark Channel is setting up to premiere twelve new movies for that time of year, and they are starting quite early.
Let´s start our reviews with Christmas Song, a film starring Natasha Henstridge and Gabriel Hogan that kickstarts the holidays season in November 3rd at 8PM ET/PT, 7C.
What is Christmas Song About? Plot Synopsis
In the movie, When budget cuts force the merger of two New York City high schools, music teachers Diana (Henstridge) and Ken (Hogan) aim to compete in the largest, televised Christmas Carol competition that will determine the fate of the school's music program and the teachers' jobs. In a heated battle of the sexes and music styles, the teachers and their students will do anything to win, but suddenly realize an unexpected romance and the true spirit of Christmas, could change the competition.
The film is American Idol meets Santa Claus, sort of speak. A good night of family entertainment if you ask me.
What do you think? Will you watch Christmas Song on Hallmark Channel, November 3rd 8/7 C?
Let me know in the comments section. Also, remember to follow me on Twitter for more Hallmark Channel scoop.
Comments
comments