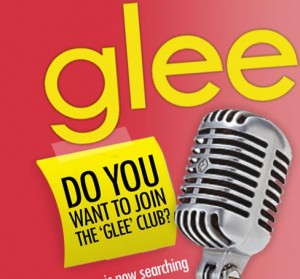 I told you, as soon as I get anything on the Casting Call Auditions for Glee Season 3 I´ll post it. And told you  to follow me on Twitter to know about Glee Casting Call Auditions for season 3 when announced.
Glee season 3 is casting!
Glee casting company at Oxygen Media and Robert Ulrich, the Casting Director of Glee are in search for a new face to join the cast of Glee.
What is Glee season 3 Casting Call Audition looking for?
They are looking for talented performers of 18+ years of age who can play the role of a teenager in convincing fashion (that means not me) with strong vocal, acting, and dancing abilities to compete in a reality show called The Glee Project for a multiple episode guest-starring role in Season 3 of Glee.
When and where is Glee season 3 Casting Call Audition?
December 18th & 19th
Chicago Academy For The Arts
1010 West Chicago Ave.
Chicago, IL 60642
10am-6pm
Attention: Numbers will be distributed an hour before the auditions  begin.  Arrive early for your best chance to be seen!
Dallas is the next city to Audition for Glee Project for Glee season 3. But time and location are yet to be announced. Keep coming to this article for more cities to audition when announced.
For more information and to pre-register go to www.gleecasting.com
Will you audition for Glee Season 3 Glee Project? Let me know in the comments section.
Also remember follow me on Twitter for more auditions and casting calls news.
Comments
comments