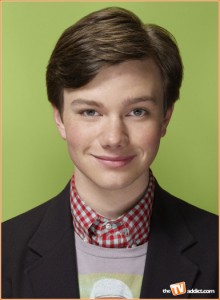 Ok, Glee fans.
This is a long waiting spoiler… Everybody is waiting to get to see Kurt on a relationship, and in a few more episodes you´ll be able to.
Kurt is getting a boyfriend on Glee.
According to Michael Ausiello in an Interview with Ryan Murphy: Kurt's gonna get lucky. "We just announced we're doing a nationwide search for the season 2 cast, and [a boyfriend for Kurt in Glee is] one of the three roles that we're adding. And we're going to make them a power couple. We're not going to do the whole hiding in the shadows thing. We're going to make them popular, and out and proud and glamorous. Like prom king and king. We're doing the opposite of what's been done." But wait, there's more: "We're also casting sort of a Eve Harrington [from All About Eve] to kind of steal Rachel's thunder a little. So those are two of the three."
And later on, it leaked that Kurt´s boyfriend on Glee will be on the football team.
What do you think about this Glee Spoiler?
Comments
comments