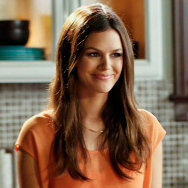 I´ve been reporting about renewals all day, with five shows renewed by NBC, Two and a Half Men renewed by CBS, and a couple more renewals by Comedy Central. Now, it´s time to move to the broadcast front and check out The CW, which renewed Hart of Dixie for season three.
The show was pretty much a bubble show, performing decently, but not necessarily a huge success, even by CW standards, but garnered enough key demo eyeballs to get a second season renewal, and now The CW renewed Hart of Dixie for season three.
Rachel Bilson´s lovability is one of the main reasons the network is still betting on this show, and also, the lower performances of their new bets and moderate expectations for pilot season.
In Hart of Dixie, Fast-talking New Yorker and brand new doctor Zoe Hart has it all figured out – after graduating top of her class from medical school, she'll follow in her father's footsteps and become a cardio-thoracic surgeon. But when her dreams fall apart, Zoe decides to accept an offer from a stranger, Dr. Harley Wilkes, to work with him at his small practice in BlueBell, Alabama.
What do you think about this? Are you happy Hart of Dixie got renewed? Follow me on Twitter for more scoop on shows getting renewed like Hart of Dixie, or check the complete and updatable lists of renewed shows of 2013 and cancelled shows of 2013.
Comments
comments