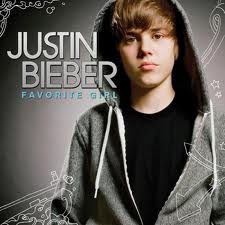 All was good for yesterday when we posted Justin Bieber interview on The Tonight Show with Jay Leno for Halloween.
But today everything´s a mess because of a lawsuit he received from a fan who claims she gave birth to his son.
Maria Yeater, 20, said she was invited backstage at a show in Los Angeles in October 2010, and had sex with the teen star, and now is filing this lawsuit asking for financial support. As reported irst by Radar Online: "In a hand-signed affidavit, sworn under the penalty of perjury, Yeater told a California court that Bieber propositioned her on October 25 of last year, when she was 19. The pair had a sexual tryst after his concert and backstage at L.A.'s Staples Center, it's alleged in court papers."
From Justin Bieber´s bunker, they told US Weekly:  "While we haven't yet seen the lawsuit, it's sad that someone would fabricate malicious, defamatory AND demonstrably false claims. We will vigorously pursue all available legal remedies to defend and protect Justin against these allegations."
DNA will be sufficient proof as to see who´s right.
What do you think? Is Justin Bieber the father of Maria Yeater´s son or is she fabricating the case?
Should Justin Bieber pay child support if he was 16 and Maria Yeater was 19? Isn´t it statutory rape?
I found this case: CALIFORNIA: San Luis Obispo County v. Nathaniel J., ___ Cal. App. 4th ___, 57 Cal. Rptr. 2d 843 (1996).
The policy of California's courts regarding defenses to child support may best be summed up as,
"Be quiet and pay your child support." In addition to rejecting concealment of the child as a defense
where the concealment ends during minority, California has also rejected as a defense to child
support the fact that the father was a victim of statutory rape. Reasoning that the father and mother
had consensual sex, the court saw no reason to excuse the father from the consequences of his
actions. Statutory rape cannot be used as a financial shield. San Luis Obispo County v. Nathaniel
J., ___ Cal. App. 4th ___, 57 Cal. Rptr. 2d 843 (1996).
Update: Jimmy Fallon does (It´s not my) Baby, by Justin Bieber on Late Night with Jimmy Fallon – Video
Jimmy channeling Justin Bieber with a little ditty called '(It's Not My) Baby'. An instance classic Late Night moment.
Justin Bieber Performs '(It's Not My) Baby' (Played by Jimmy Fallon)
Let me know your thoughts in the comments section.
Also, remember to follow me on Twitter for more Justin Bieber news.
Comments
comments