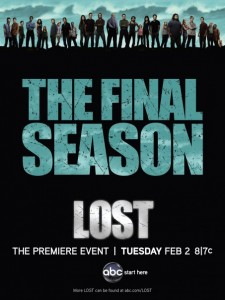 Where´s the actual island of Lost is a mistery, and it also keeps moving.
Where´s the island where they film Lost is another story. It´s in Hawaii Film Studio 18th Avenue & Diamond Head Road, Honolulu, O'ahu, Hawaii, USA; the very same studio where Baywatch, Hawaii 5-0, Jake and The Fatman, 50 First Dates, Magnum P.I. among others were filmed.
But, due to recent Geological events, Hawaii is in alert of earthquakes and tsunamis, as Damon Lindelof twitted himself:
Praying for Chile and all the islands of Hawaii. Please send our cast and crew all your positive energy.
What does this mean? Is the schedule of Lost going to be modified due to nature? Is the Island trying to delay the filming? Not for the moment, but I´m sure they are having one eye on the weather and one eye on the set.
The important thing, of course is that everyone is safe, and our best wishes go to Chile and Hawaii.
But what does it say if the Island and nature won´t let the team complete the filming of the show?
Our hearts go to Chile and Hawaii, as well as Haiti and every other person who may suffer from nature.
Comments
comments